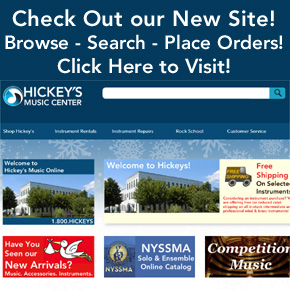 At Long Last it's (almost) finally here! Our new mobile-friendly website is now open! Use our improved Search and fast Browse from your PC, phone or tablet to locate what you're seeking. It's fully operational (with some tweaks yet to be completed), meaning you can even place orders. Please take a stroll through the site and don't hesitate to send feedback. Check It Out!

---
The All-New pTrumpet is Here!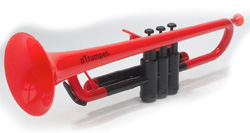 Hickeys is your place to get the all-new, all-plastic pTrumpet. We have both red and blue in stock, ready to ship. This revolutionary new instrument features durable, all plastic construction, is lightweight and inexpensive.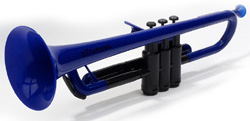 And now, shipping is free. Click here for the Red or Blue model, to learn more or to place your order.
---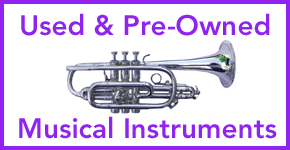 We have a nice selection of used and pre-owned instruments in stock, here presented online for the first time. Here we feature student, intermediate and professional instruments, ranging from Fair to Like-New condition.

---
We receive new publications, accessories and instruments all the time, Check out our New Releases section to see what's new. New stuff arrives daily, so bookmark the page and be sure to visit often!

---

Secure Online Ordering
Browse or Search our vast catalog and place orders online. You can shop safe in the knowledge that your order is fully encrypted on our secure server and that your personal information is kept private & totally confidential.

---
Privacy Statements
Our Privacy Policy


---



See Us on Facebook
Follow Us on Twitter
See us online via Twitter and Facebook. We'll share funny moments, special events, photos of artists when they visit and a myriad of other stuff. No spam, just random thoughts and things you might enjoy!

---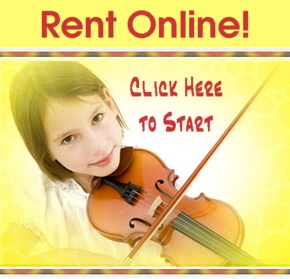 ---


Planning to participate in NYSSMA? Hickey's is your NYSSMA headquarters, with thousands of titles in stock and others available via speedy special order. Check out our NYSSMA page.

---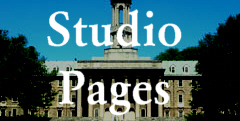 Check out our Teaching Studio Page section, with lists of standard materials used by a variety of college, university and private teaching studios.

---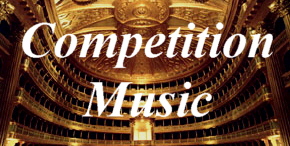 Hickeys maintains lists of some of the more popular Instrumental Solo & Ensemble Competitions. Check to see which competitions are in the offing for your instrument and order your materials here.

---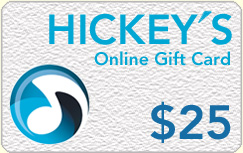 Electronic Gift Cards!
Available in $25, $50, $100 & $250 denominations.
Order now for for quick delivery via e-mail. Then just give the electronic "card" to all those on your shopping list! Easy to use, with no additional fees, and no expiration date. Order Now!

---


---
Sheet Music Direct
Looking for a particular tune, in a particular key? We can help. Use Sheet Music Direct to find, view, transpose & play any of thousands of individual song titles. Then, print them out right at home! Each tune is 100% legal and prints out on your computer's printer. Click Here to use Sheet Music Direct!



---